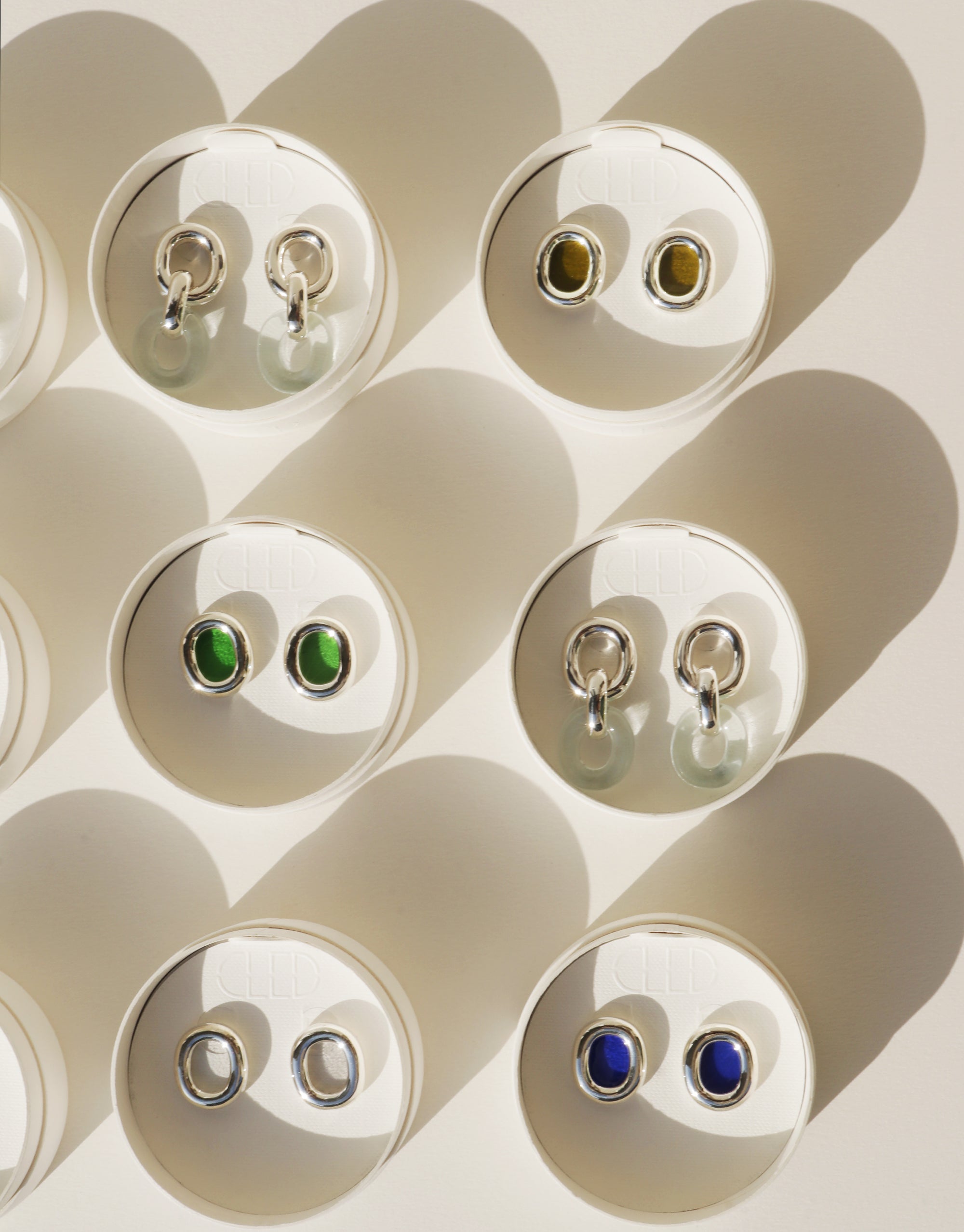 Eco Friendly Packaging
Our packaging is made from recycled contents and printed with environmentally friendly inks. CLED signature boxes can be reused or recycled to minimize waste. All jewelry comes with a special tarnish resistant cotton pouch that can be used to store the jewelry and clean the metal surface lightly. 
No Foam. 
No Vinyl. 
No Plastic.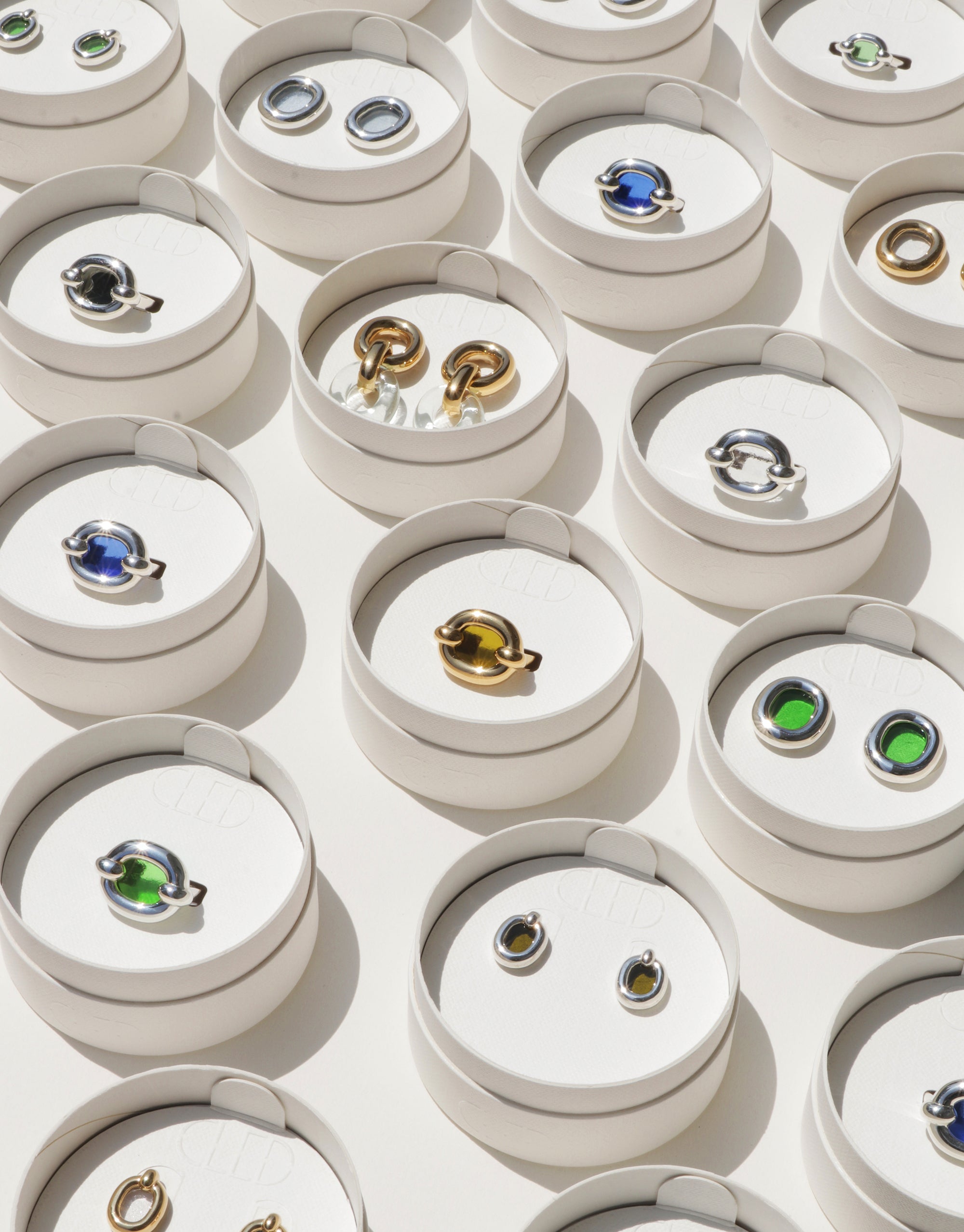 Sustainable materials 
In an ideal world, we would ship our products without any packaging but that is impractical due to the standard shipping methods and needs to protect jewelry.
So our solution was to design packaging that is both functional and beautiful, to be reused and recycled. Our jewelry packaging is made so it can easily be given as a gift as is, with no other wrapping needed.
Our packaging was designed mindfully to move away from plastics as it not only protects the product but makes it visible.
- FSC certified recycled paper
- Anti-tarnish cotton pouch
- Plant-based inks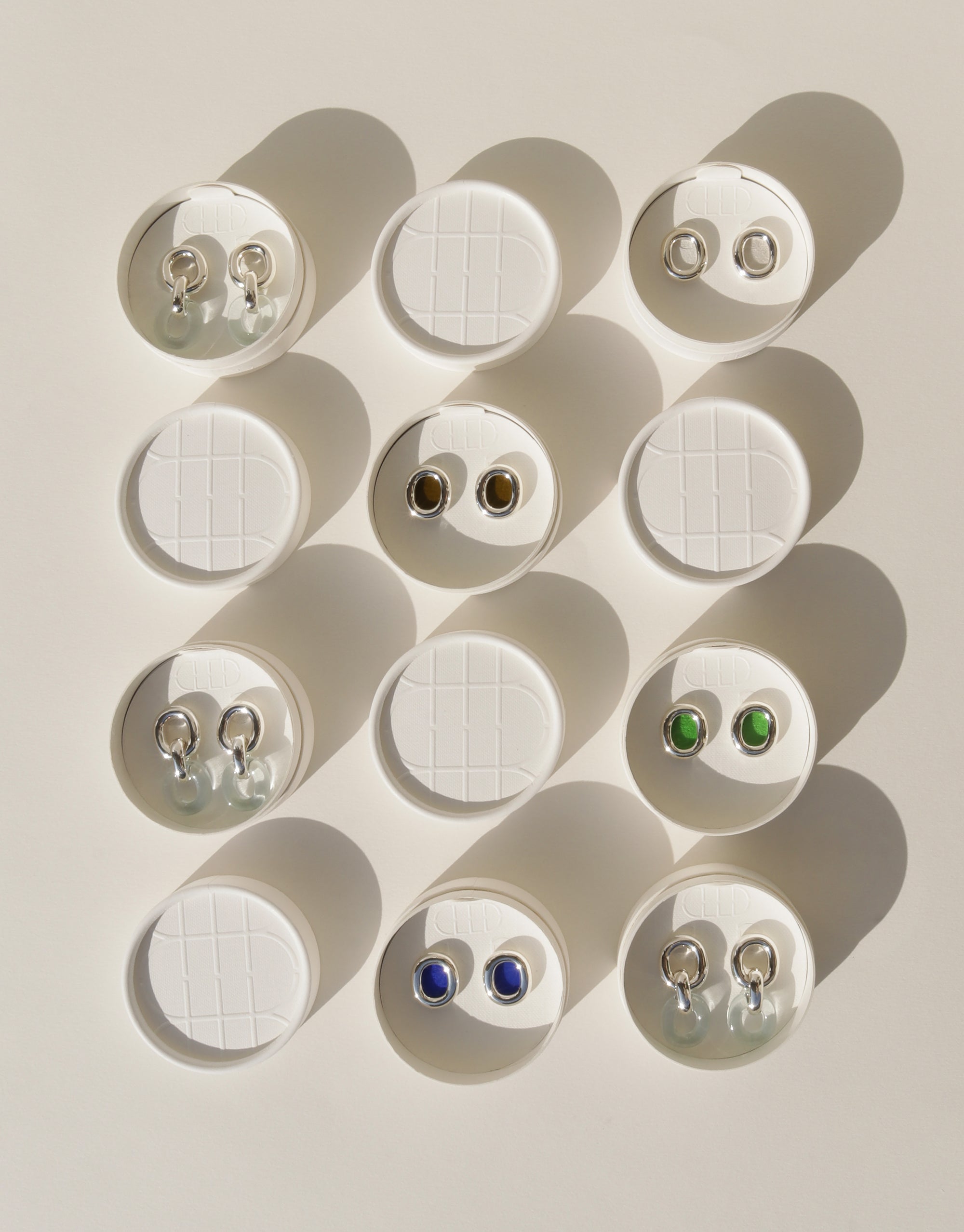 Plastic Free Packaging
All jewelry comes with a special tarnish resistant cotton pouch and pieces will be wrapped with an acid and lint free anti-tarnish paper to keep the silver from tarnishing. This paper can also be reused to store the jewelry when placing it in our cotton pouch. See our jewelry care instruction here
When purchasing our products, there are two options for packaging. We have the standard packaging and there is an option for minimal packaging. Whichever option you choose, all jewelry comes with the tarnish resistant cotton pouch.
We ship everything 100% plastic free and use 100% recyclable and compostable mailer boxes and paper packing materials. Our boxes are sealed with a paper tape that is water activated from a plant based glue. We source our recycled shipping boxes from Eco Enclose.
Reuse

Recycle